Get in touch with nature at the Redhill Holidays nestled in the heart of the Herefordshire & Worcestershire countryside
Coming Summer 2018 - Redhill Holidays
Experience a holiday break like no other within the beautiful Herefordshire countryside.
The Redhill Holiday site is under development. On this page you can register your interest and keep up to date with all of our progress.
Would you like to be one of the first ones to stay at Redhill? If so you are in for a treat, register your details below and benefit from special introductory rates.
HOT TUB PLATFORMS GET INSTALLED
The platforms are being put in this week, the height will really maximise the view for our guests. They look huge but at 8m x 8m there should be plenty of room for the hot tub!!​
STATE OF ART DRAINAGE AND TREATMENT PLANT
New drainage systems and treatment plants have now been installed at Redhill Luxury Holidays. As part of our mission to install some of the creature comforts that we are all used to in a sustainable and environmentally friendly way, this new treatment plant has now been installed. We can now crack on with the stable conversion into independent luxury shower and washrooms!
Work is underway on the new spacious carpark. It is important to us that our guests have the very best facilities from the moment of arrival. This new carpark area will provide plenty of level space for guests to leave their cars. Secure lockable gates have been put at the entrance and CCTV will also be installed to give guests peace of mind during their stay. Another job done!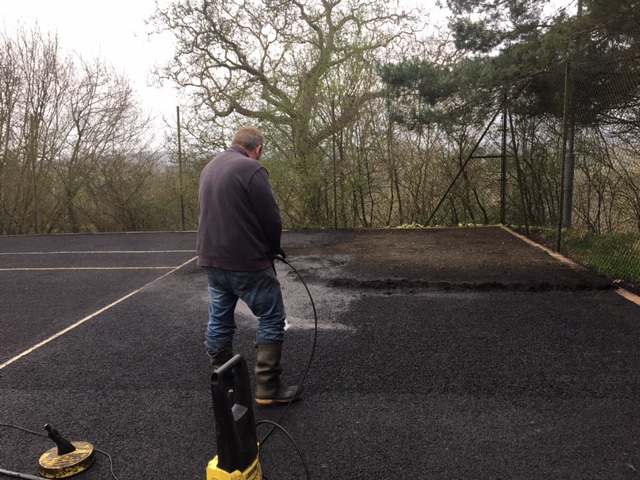 The TENNIS COURT GETS A SPRING CLEAN
One of the many activities that our guests will enjoy at Redhill Luxury Holidays will be the opportunity to play a game of tennis. The newly refurbished tennis court will be ready for our first arrivals in 2018. Another great reason to book an exciting stay at Redhill Luxury Holidays